Who benefits from Sentrio?
Efficiently plan your projects with intuitive dashboards to guarantee on-time delivery. Know the status of all of your digital products and the impact of any changes made.

Gain a global view the project's evolution, which will allow you to define the best strategy to guarantee on-time delivery.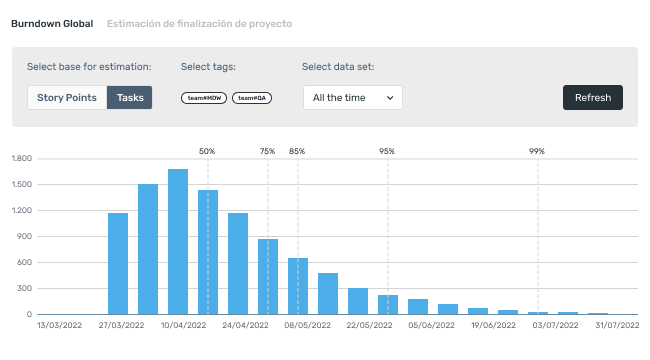 Project completion forecast tool
Predict and adjust the course of your efforts. Efficiently plan, reduce risks, and guarantee on-time delivery.
SENTRIO's forecast tool gives you the estimated project completion date based on time periods from previous work.
Error detection and correction
Visualize the presence and management of defects using well-known industry standard metrics:
Change Failure Rate: Ensure the continuous delivery of value by controlling the frequency of incidents produced during deployments to production.
Mean Time to Recovery: Control and minimize downtime by measuring the mean time elapsed between the identification of a defect in production to its correction.
Mean Time Between Failures: Predict the reliability of your product by knowing the mean time between errors in production.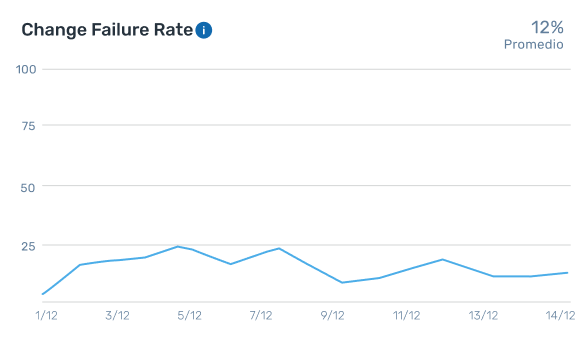 Using SENTRIO, Product Owners will know: